Jean Smart Joins 'Sirens,' Denis Leary's New USA Comedy
More than 1,000 people attended, including former Arkansas Gov. Mike Huckabee. The group, which will officially launch in 2014, says it expects to become a "premier" Christian organization for boys and young men. At the weekend event, which reporters were not allowed to attend, the group unveiled its name and logo. The logo includes the words adventure, character and leadership. Pastors differ on Boy Scouts' decision Boy Scouts will allow gay youth to join Parent: Policy 'inserts sex' into scouts "Trail Life USA will be inclusive of boys, regardless of religion, race, national origin or socioeconomic status, and accept boys who are experiencing same-sex attractions or gender confusion," a statement from the group says. "However, it will not admit youth who are open or avowed about their homosexuality, and it will not admit boys who are not 'biologically male' or boys who wish to dress and act like girls." Boy Scout vote In May, more than 60% of 1,400-member national council of the BSA voted to allow openly gay youths to join scouting . The change takes effect January 1. The BSA, however, will maintain its ban on gay adult leaders. The National Jewish Committee on Scouting, the United Church of Christ, the Episcopal Church, the Unitarian Universalist Association and the Church of Jesus Christ of Latter-day Saints, which sponsors more Scout units than any other faith, all endorsed the change. Faith-based organizations charter more than 70% of Scout chapters, providing meeting space and leadership, according to the BSA. "There have been some organizations that have decided not to renew their charters with Scouting," BSA spokesman Deron Smith said in May. "But we can't quantify the impact of the amended policy." Not anti-BSA Despite its Genesis, Trail Life USA says it's not "anti-BSA," nor its name is meant to be "political or controversial." The theme of the weekend conference was: "Honoring the Legacy, Raising the Standard." Yet, the group is clear on the stand it's taking.
They formed a circle and shoved captain Clint Dempsey into their midst. Deuce is the captain of our ship! they sang as he frenetically hopped about and pulled his shirt off. The relief was palpable. It had been a treacherously winding road. The Americans had been utterly unconvincing in the semifinal round of World Cup qualifying, trying to execute and adjust to newish head coach Jurgen Klinsmanns tactics, methods and wishes. The final round began with a disheveling 2-1 loss at Honduras. POLL Who was the best USA player vs. Mexico? Tim Howard Landon Donovan Other Ahead of their next two games, a minor mutiny seemed to break out, as a dozen or so players anonymously griped to Sporting News about all the changes Klinsmann had brought. But they rallied. An impressive home win over Costa Rica while getting buried in snow and a rare away tie against Mexico put them back on a track. Then they reeled off three consecutive wins over Jamaica, Panama and Honduras, setting them up to clinch on Friday.
Trail Life USA launches a Boy Scout alternative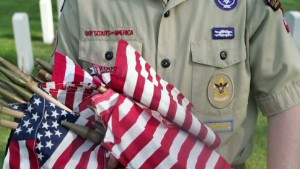 Loading Slideshow TV Critics Picks: 2013-2014 TV Season HuffPost TV gathered 19 TV critics to share their picks for the following topics: Best New Comedy, Best New Drama, Favorite New Stars, Returning Shows We Love and Worst New Show of the 2013-2014 TV season. Watch the videos to see who picked what, then click through this gallery to find out when the shows premiere. Worst New Show: "Super Fun Night" "Super Fun Night" premieres Wed., Oct. 2 at 9:30 p.m. ET on ABC. Worst New Show: "Dads" "Dads" premieres Tues., Sept. 17 at 8 p.m. ET on Fox. Worst New Show: "We Are Men" "We Are Men" premieres Mon., Sept. 30 at 8:30 p.m. ET on CBS. Worst New Show: "Sean Saves the World" "Sean Saves the World" premieres Thurs., Oct. 3 at 9 p.m. ET on NBC. Worst New Show: "Ironside" "Ironside" premieres Wed., Oct.