Kendra Wilkinson says she would be '100 percent OK' if her daughter posed for Playboy in the future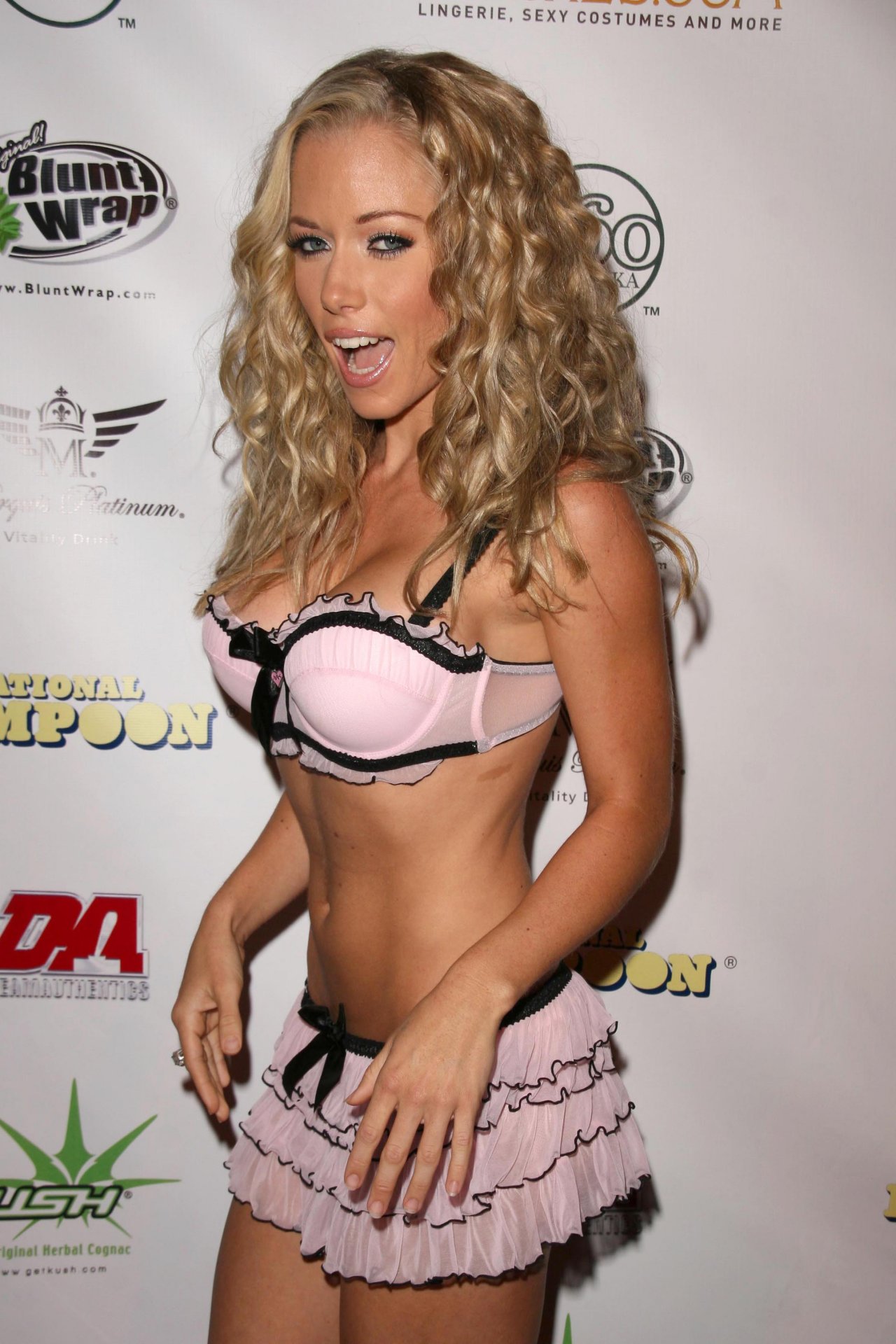 By Margaret Eby / NEW YORK DAILY NEWS Friday, August 23, 2013, 11:31 AM Kendra Wilkinson considers opening her marriage with Hank Baskett in the trailer for 'Kendra on Top' Are Kendra Wilkinson and husband Hank Baskett considering an unconventional approach to their marriage? In the trailer for the second season of Wilkinson's WE tv reality show, "Kendra On Top," the 28-year-old former Playboy model wonders if she should open her marriage with Baskett. "I shouldn't even be married," Wilkinson tells Baskett. He responds, that the couple should "just be single and live together." WEtv Kendra Wilkinson considers open marriage with husband Hank Baskett in reality show trailer: 'I shouldn't be married' "So you're asking for an open marriage?" Kendra says. "I've been waiting for this day my whole life!" Wilkinson seems to give the idea more though when she runs into an ex-boyfriend at the gym. "You're the one who brought up open marriage," she says while lying in bed with Baskett. Angela Weiss/Getty Images Wilkinson with husband Baskett and son Hank Baskett. 'I shouldn't even be married' Kendra said on the show. "You're the one who took off with it," Baskett replies. Later in the clip, Wilkinson seems on the brink of going for it. "If I want to have one night of freesom, I'm going to do it," she says. "I'm a grown a-woman." Will Wilkinson and Baskett go through with it? Viewers will have to wait for the premiere, on September 13.
The couple are currently trying for another child, and Wilkinson says if its a girl, she would be alright if her daughter followed in her footsteps and modeled for Playboy magazine. Wilkinson was speaking with HuffPost Live when she talked about how she would feel if she had a daughter who might want to undress for the cameras. She says that she would be supportive, but that does come with a caveat; her daughter would need to be a person with plenty of self-worth. "If she was the person that I was doing Playboy, I would 100 percent say OK. If she is in a bad mental place [and has] a bad head on her shoulders and doing it under bad conditions, that's different. Wilkinson is pretty open about her own beliefs, even stating that her son is currently nursing with her and she wouldnt mind if someday he saw her Playboy spreads. "I was very mentally there, I knew what I was doing, even though I had a little bit of fun, that was a choice that I made and I owned it. And I did nothing wrong … and it led me to my life today. Everybody has to go through little 'finding out who they are' stages. At the end of the day, she believes life is all about owning your choices. Wilkinson was fine with who she was during her Playboy years and shes more than fine with where she is today. She may not have taken a path that many people would choose, but she has a good attitude about her path, stating she owns her own choices. "If you own every choice you make, you have no regrets. You have to own it." A person cant change the past.
Kendra Wilkinson Wouldn't Mind If Her Daughter Posed For Playboy
By Rachel Maresca / NEW YORK DAILY NEWS Friday, September 13, 2013, 12:57 PM Comment Splash News Kendra Wilkinson showing off her sexy side at the 'Leather and Laces' Super Bowl party in New Orleans last year. Kendra Wilkinson would be more than fine if her daughter someday followed in her footsteps. The former Playboy model and girlfriend to Hugh Hefner told HuffPost Live in an interview that she would be "100 percent OK" if she ever had a daughter in the future that wanted pose for the salacious magazine. infuslv-07/INFphoto.com Kendra Wilkinson bares her beach body while hosting a Hawaiian Tropic sun care party in Las Vegas. Even though the 28-year-old blond beauty is currently only a mother to a son, Hank Jr., 3, she and husband Hank Baskett are trying for baby No. 2. "If she was the person that I was, doing Playboy, I would 100 percent say okay," she explained of her future offspring. RELATED: KENDRA WILKINSON UPSET OVER NOT RECEIVING INVITE FOR HEF'S WEDDING Kendra Wilkinson was the cover gal for Playboy in December 2010. "If she is in a bad place, in a bad mental place and having a bad head on her shoulders and doing it under bad conditions, that's different." Wilkinson said that when she did spreads for the racy glossy, she did "nothing wrong." RELATED: KENDRA WILKINSON QUITS SPLASH OVER FEAR OF HEIGHTS Angela Weiss/Getty Images Kendra Wilkinson Baskett and Hank Baskett pictured here with their son, Hank Baskett IV, in August 2013. The couple is trying for baby No. 2. "I knew what I was doing, even though I had a little bit of fun, that was a choice that I made and I owned it, you know." When questioned if Wilkinson would ever let her children see nude photos of her, she went on to say that her family is very comfortable with nudity. "My son sees me nude every day," she said. "He's like, 'Boobies!' He sees them every day, like I don't care," she chuckled.
Kendra Wilkinson Breaks Down on Celebrity Wife Swap, Husband Hank Baskett Battles With Kate Gosselin
Us Weekly chatted with former Girl's Next Door star Wilkinson about her struggles playing single mom to Gosselin's twins Cara and Mady, 12, and sextuplets Aaden, Collin, Joel, Leah, Alexis and Hannah, 8, whom she shared with ex-husband Jon. "Finding out that I was switching with her with eight kids — I wanted to run!" she admitted to Us. "I wasn't necessarily thinking about the domestic side of things — and trust me, I needed a lot of help with that." Kendra Wilkinson Meanwhile, Wilkinson's husband Hank was having his own challenges with Gosselin acting as his "wife." "When he heard it was Kate, he said, 'Wait . . . isn't she a bit . . . strict?' But Hank's a very good guy – a perfect guy – he's so nice to everybody," she explained to Us. "But when Kate started to talk a little bit about me, he got really upset." PHOTOS: Kate's meanest faces Gosselin's main criticism of Wilkinson: she supposedly didn't spend enough time with her son, Hank. "By you focusing so much for caring for Kendra's every need and desire, I almost feel like you're enabling and allowing her to focus mostly on herself as well," the mother of eight argued to Baskett. "Hank is extremely protective of me. When Kate says something about me and asks him why he allows me to do certain things . .