Beyonce is wearing an outfit by designer Alon Livne with shoes by Giuseppe Zanotti. (Photo by Frank Micelotta/Invision for Parkwood Entertainment/AP Images) This April 4, 2013 file photo shows married musicians Beyonce, left, and rapper Jay-Z as they tour Old Havana, Cuba. (AP Photo/Ramon Espinosa, file) This Feb. 10, 2013 file photo shows Beyonce at the 55th annual Grammy Awards in Los Angeles. (Photo by Jordan Strauss/Invision/AP, file) Singer Beyonce, winner Best Traditional R&B Performance, poses in the press room at the 55th Annual GRAMMY Awards at Staples Center on February 10, 2013 in Los Angeles, California. (Photo by Jason Merritt/Getty Images) This undated promotional image released by H&M shows entertainer Beyonce in an ad for H&M's new summer advertising campaign. Beyonce will be featured on billboards, and in print ads and TV commercials. (AP Photo/H&M) In this Feb. 12, 2013 photo, Beyonce Knowles attends the premiere of "Beyonce: Life Is But A Dream" at the Ziegfeld Theatre, in New York. (Photo by Evan Agostini/Invision/AP, File) Beyonce sits courtside before the NBA All-Star basketball game Sunday, Feb. 17, 2013, in Houston. (AP Photo/Eric Gay) NEW ORLEANS, LA – FEBRUARY 03: Singer Beyonce performs during the Pepsi Super Bowl XLVII Halftime Show at the Mercedes-Benz Superdome on February 3, 2013 in New Orleans, Louisiana. (Photo by Ezra Shaw/Getty Images) NEW ORLEANS, LA – FEBRUARY 03: (L-R) Singers Kelly Rowland, Beyonce and Michelle Williams perform during the Pepsi Super Bowl XLVII Halftime Show at the Mercedes-Benz Superdome on February 3, 2013 in New Orleans, Louisiana. (Photo by Ezra Shaw/Getty Images) NEW ORLEANS, LA – FEBRUARY 03: Singer Beyonce performs during the Pepsi Super Bowl XLVII Halftime Show at the Mercedes-Benz Superdome on February 3, 2013 in New Orleans, Louisiana. (Photo by Chris Graythen/Getty Images) NEW ORLEANS, LA – JANUARY 31: Beyonce speaks onstage at the Pepsi Super Bowl XLVII Halftime Show Press Conference at the Ernest N.
Seaside Heights 'Everyday Heroes' concert to honor fire, police, emergency workers
CDT, September 16, 2013 Fox Valley Philharmonic Orchestra in Concert with A Birthday Bash for Verdi, Wagner & Britten On October 20th, at 3:00 p.m., Music Director, Maryann Flock, and the Fox Valley Philharmonic Orchestra will present a FREE classical concert at St. Marks Church in Aurora featuring the enduring musical works of Verdi, Wagner, and Britten. The years 1813 & 1913 gave us these great composers. The concert celebrates the 200th anniversary birthdates of Giuseppe Verdi (1813), Richard Wagner (1813), and the 100th anniversary of Benjamin Britten (1913). Under the baton of Maestro Flock, the Philharmonic Orchestra will deliver the rousing overtures of Nabucco by Verdi and the Flying Dutchman by Wagner. In addition, the Philharmonic will present works by two British composers. Benjamin Brittens Soiree Musicales, based on musical themes by Rossini, invites the audience to toe-tap to its brilliant rhythms. Ralph Vaughn Williams sweet-sounding English Folk Song Suite delights audiences in traditional folk song fashion. In an opportunity to celebrate these composers from a unique historical perspective, join the Philharmonic in the warmth and energy of the composers long-lasting inspirational music. During the intermission, young musicians from the Fox Valley Academy Orchestras will perform. While admission to the concert is free, donations are accepted. The concert will be held in central Aurora, at St. Marks Church, 27 South Edgelawn Drive, Aurora 60506, off Galena Blvd. between Randall and Orchard Roads, with plenty of parking available. For information on the concert and future events, visit the Fox Valley Philharmonic and Academy website at www.FVAcademy.org or call 630-476-9072.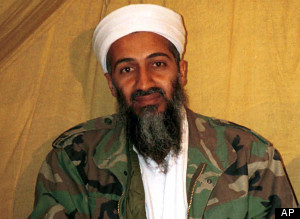 Among the headliners of the concert which will take place Sept. 28 as part of a free all-day music festival is "American Idol" alum Jessica Sanchez. She was the runner-up on season 11 of the singing competition. Kat Graham from "The Vampire Diaries" will also perform. The New Jersey United Pipe Band will march along the Seaside Heights Boardwalk to salute the community's heroes. The concert was organized by the Stronger Than the Storm campaign, which seeks to drive visitors to the beaches of the Jersey shore, many of which are still recovering from Hurricane Sandy. It will honor the local heroes who have worked to protect the community, including the firefighters who dug three trenches in front of the fire's path to contain it. Winners of the Jersey Shore Sound off Contest, country band After the Reign, will perform its inspirational song "Jersey Strong." The group has added a new verse with lyrics to incorporate the Seaside boardwalk fire, which started last Thursday around 2 p.m. and was brought under control after about nine hours. The fire quickly gained momentum with the wind's help, spreading it north in Seaside Heights within about 15 minutes. The "Everyday Heroes" concert will kick off at 11 a.m. Sept.
Fox Valley Philharmonic Orchestra in Concert with "A Birthday Bash for Verdi, Wagner & Britten"
Sent! A link has been sent to your friend's email address. 19 To find out more about Facebook commenting please read the Conversation Guidelines and FAQs This story is part of Barack Obama David Jackson, USA TODAY 6:25 p.m. EDT September 16, 2013 President Obama and first lady Michelle Obama (Photo: Getty Images) U.S. Navy SHARE 323 CONNECT 54 TWEET 19 COMMENTEMAILMORE The White House announced it will postpone the Musica Latina event scheduled for Monday, in light of the shootings at the Washington Navy Yard. A new date has not been set for the event, one of the White House's celebrations tied to Hispanic Heritage Month. STORY: Shooting rampage at D.C.'s Navy Yard At least 13 people died at the U.S. Navy command complex in the nation's capital, including one man identified the shooter. The deadly incident was the centerpiece of a drama-filled day in Washington, forcing hundreds of Navy workers to stay inside their offices and the U.S. Senate to temporarily lock down all of its buildings. First lady Michelle Obama had previewed Monday's concert earlier in the day at the White House, saying President Obama was looking forward to swaying to the Latin beat. "You can't help but move to the music," the first lady said at a pre-concert workshop. "Even the president, you will see tonight, will shake his groove thing every now and then." From the Associated Press : "Gloria Estefan, Romeo Santos, Lila Downs, Marco Antonio Solis and other top Latin musicians are joining the Obamas to tape the latest installment of the PBS series In Performance at the White House. It will celebrate the various styles of Latin music during Hispanic Heritage Month, which began Sunday. "Obama is scheduled to make brief remarks.