The 32-year-old singer managed to keep her composure, immediately continuing her performance once security guards had removed her from the arms of a shirtless male fan! Beyonce was nearly pulled off stage by an overenthusiastic male fan whilst performing in Sao Paulo, Brazil on Sunday (15th August). Whilst performing her 2007 hit, 'Irreplaceable', a shirtless man attempted to drag the singer from the stage. Beyonce performing in Philadelphia at the Made in America Festival. In video footage of the incident, Beyonce can clearly be seen, in one of her embellished midnight blue stage costumes, being enveloped in a bear hug by a fan who attempted to drag her into the audience. Beyonce was hauled away by one of the security guards, yet appeared completely unfazed by the overenthusiasm of a fan as she continued to perform. Members of the audience captured the moment and have uploaded it online. In footage taken feet from the incident, Beyonce kept her composure and her microphone despite her precarious position: her legs remaining on stage whilst her top half was caught in her adoring fan's arms. The security guard was unwilling to allow the concertgoer to remain in the audience, however Beyonce intervened by saying "Hey! It's all right. Calm! Calm! Calm!", according to People . The singer later approached the man, after finishing her song, expressing her mutual adoration with an "I love you too." Beyonce's calm reaction is hardly surprising when one considers her other onstage encounters, including having her hair caught in an electric fan whilst performing Montreal earlier this year. Whilst another, distinctly more unpleasant fan, even slapped the singer's bottom whilst she performed in Denmark. Strangely, the incident also occurred whilst Beyonce was performing 'Irreplaceable'.
Carter, Beyonce Knowles enjoyed a nine-year romance with Lyndall Locke, a fellow church cheerleader in Houston, Texas. In his first television interview about his super-famous ex, the 32-year-old professional chef at Knotty Pine Catering reminisces about the day they first met. A then 13-year-old Locke was attached when he was initially introduced to Beyonce, 11, by their mutual friend Kelly Rowland. Almost 20 years later, he fondly recalls the moment he fell in love. Pics: Beyonce's Candid & Personal Snaps "I [couldn't] even do cheerleading practice because [I was] staring. I remember what she had on and everything. I remember her hair, I remember it all," says Locke, who was so struck by the "nice," "down-to-earth" singer he immediately broke up with his then-girlfriend and went on a mission to obtain Beyonce's phone number. "That night when I went home, I called a friend to get Kelly's phone number, and I was going to call Kelly to get Beyonce's phone number So I call Kelly'Hey Kelly, this is Lyndall. It might be weird, but I was calling because I wanted to get Beyonce's phone number.' The other side said, 'This is Beyonce.'" Despite their awkward start, the two dated well into their teens and even talked about tying the knot. Unfortunately, Locke's wandering eye put an end to their relationship and, a short time later, Beyonce became involved with the man who would ultimately become her husband, rapper Jay Z. Related: Beyonce Pulled Off Stage By Crazed Fan "In the beginning I figured it'll fizzle. I mean, 'cause he was a lot older than her. And if I can mess something up, I know he can mess something up too," he admits. "Any man who's ten years older than a younger woman, you know, they gotta be able to mess it up. I'm just like, 'Come on, come on, come on.' But then if you think about it, any man, they know how not to mess it up also." Click the video for more, including Locke's remorse about letting go of Beyonce, who he dubbed "the most beautiful woman in the world."
Beyonce Pulled Off Stage By Fan During Brazil Concert, Shows No Hard Feelings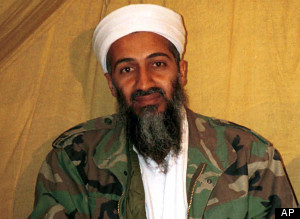 [via E! ] Loading Slideshow Beyonce, honorary chairwoman, arrives at the Metropolitan Museum of Art's Costume Institute Gala benefit in honor of the museums latest exhibit, Punk: Chaos to Couture. May 6, 2013 in New York. AFP PHOTO/Timothy A. CLARY NEW YORK, NY – MAY 06: Beyonce attends the Costume Institute Gala for the 'PUNK: Chaos to Couture' exhibition at the Metropolitan Museum of Art on May 6, 2013 in New York City. (Photo by Dimitrios Kambouris/Getty Images) Beyonce performs on her "Mrs. Carter Show World Tour 2013", on Sunday, April 21, 2013 at the Ziggo Dome in Amsterdam, Netherlands. Beyonce is wearing a custom hand beaded peplum one-piece by Ralph & Russo with shoes by Stuart Wieztman. (Photo by Frank Micelotta/Invision for Parkwood Entertainment/AP Images) Beyonce performs on her "Mrs. Carter Show World Tour 2013", on Sunday, April 21, 2013 at the Ziggo Dome in Amsterdam, Netherlands. Beyonce is wearing a coat and boots by Pucci. (Photo by Frank Micelotta/Invision for Parkwood Entertainment/AP Images) Beyonce performs with guitarist Bibi McGill, left, on her "Mrs. Carter Show World Tour 2013", on Sunday, April 21, 2013 at the Ziggo Dome in Amsterdam, Netherlands. Beyonce is wearing an outfit by designer Alon Livne with shoes by Giuseppe Zanotti. (Photo by Frank Micelotta/Invision for Parkwood Entertainment/AP Images) This April 4, 2013 file photo shows married musicians Beyonce, left, and rapper Jay-Z as they tour Old Havana, Cuba.
Justin Timberlake, Beyonce Bring the Heat to Brazil's Rock in Rio
Brazilian photographer and top makeup artist Fernando Torquatto said that Beyonce is so integrated, intelligent and alive, adding that the way she ended her presentation shows how interested she is in the audience and their culture. She could have sung Garota de Ipanema, (Girl from Ipanema) it would have been beautiful, but she touched the soul of the cariocas by singing funk and by honoring Rio de Janeiro, she is honoring Brazil, he said. Another highlight came courtesy of American band 30 Seconds to Mars, who had the crowd in a tizzy as they delivered a slew of heavy-hitting art-rock and singer Jared Leto wowed by descending some 700 feet in front of the main stage. PHOTOS: Made in America Festival: Beyonce, Macklemore & Ryan Lewis and Phoenix Rock Philadelphia The drama didn't end there as for Florence and The Machine dominated with her group's hits Shake it Out, Cosmic Love and Dogs Days Are Over. Frontwoman Florence Welch also demonstrated her love to the audience, draping a Brazilian flag around her body while mouthing, I love you. And Muse provided an audio-visual pummeling in its closing set on night two by ripping through guitar solos and powerful piano chords as signer Matthew Bellamy kept an eager crowd engaged. The Hollywood Reporter spoke to one of the masterminds behind the festival, Rubem Medina, whose brother, Roberto Medina, is the creator and producer of the Rock in Rio. With every edition, we are trying to make a better festival," he said. "This is a moment of happiness and that's what we want for the city of Rio de Janeiro. Indeed, British singer Jessie J. brought smiles aplenty during her headlining set on the third night of the fest. Her fun and interactive performance including such hits as Price Tag, Domino and Laser Lights. Clearly as taken by the response as the crowd was with her moves, she capped her performance by noting, This is an unforgettable experience." But perhaps the hottest bows of the weekend had to come from the most experienced of the headliners. Alicia Keys proved why she is one of the best singers in the world and an impressive piano maestro, as well. Among the songs she doled out were favorites Girl on Fire, You Dont Know My Name and Empire State of Mind. The soul diva also included a surprise for the audience as she shared the stage with Brazilian singer Maria Gadu for her very first hit, Fallin. PHOTOS: Justin Timberlake and Jay Z at the Rose Bowl Justin Timberlake, however, holds the title for deafening cheers as he delivered the weekend's best performance on Sunday night, closing out the fest's first weekend with fireworks. The multi-talented stars set was energetic and chock full of choreography, allowing the thousands of fans in the audience to dance along. Indeed, how could you not get your groove on to Timberlake's non-stop hit parade, which included Cry Me a River, Rock Your Body, Suit and Tie, and What Goes Around. Said Brazilian soap opera actor Lucas Malvacini, attending the festival for the first time: Ive always wanted to see Justin's show. I am a huge fan and even have a tattoo in my arm that is inspired by one of Justins tattooes. Besides the two main stages and an electronic dance music tent, the City of Rock also incorporates a Rock Street and a Street Dance stage. The former was a qualified success at Rock in Rio 2011, and this year, the 492-feet-long replica is inspired by streets in Britain and Ireland.